With innovation in every drop, AquaGen makes choosing
Your water filter utterly effortless.
ABOUT
AWG-30H/O
For decades people have been looking for ways to find a natural source of water that can be free from all pollutants. Today Koldpack has made it available from the air we breathe. Our new state of the art Water Generation Machines produces the purest from of drinking water available on the planet. Our sophisticated filtration and purification technology is unparalleled in reliability for human consumption. Our AGW-30H/O unit is an effective stand alone water generator that provides membrane filtered, ultraviolet (UV) treated, hot, warm and cold water extracted from ambient air humidity. The AGW-30H/O eliminates the need of buying water bottled water for daily consumption.
WORKING
PRINCIPLE
Established to serve better resources, Aquagen banks on its sophisticated purification proce-dures that are undertaken by the company and that in turn ensure unsparalleled solution for the human consumption. There is scarcity of water in many parts of the earth and air water generators are perfect for the water contaminated areas. The company just requires electricity through which they can provide a decentralized , local source of clean drinkable water without any connection to pipes or catch basins. The air water generators are mostly popular in Africa, Middle and Far East and they are planning to extend their network to South America, Australia and South Asia.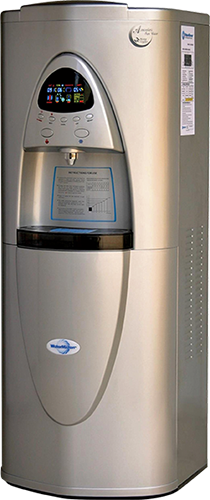 Product specification
AIMS TO PROVIDE SAFE & CLEAN
DRINKING WATER
The company is presently expanding their distributorship and sales agent network in India and abroad and is
also keen to work with the different NGOs and the international bodies in order to provide safe and clean drinking
water to all the areas where it is mostly needed.